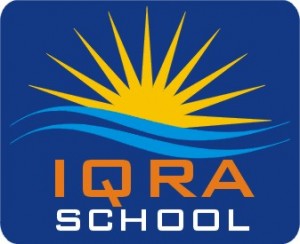 The main intention of IQRA weekend school is to provide basic Islamic education and Islamic values to students. The limited teaching time prohibited us to cover all areas of Islamic studies therefore our curriculum only focus on two areas.
1. Qur'an Studies
2. Islamic Studies
QUR'AN STUDIES:
In the Qur'an Studies program our goal is to read the Qur'an fluently with Tajweed, that means proper pronunciation and rules of recitation, to achieve this goal our trained teachers not only teaching the rule of Tajweed in class but also we are using a Tajweed software for practising or revising the lessons in class as well as in home, to increase comprehension of the Qur'an in Arabic we also emphasize the meanings of Qur'anic vocabulary and grammar. All students are also memorize short Surah and Dua'a.
ISLAMIC STUDIES:
Currently IQRA School is offering Islamic education from level 1 to level 6 classes, each level is set base on age and Islamic knowledge. The minimum age for beginners or level 1 is 4 years, in this level our theme is "play and learn Islam." As students move up into higher level, more and more in-depth knowledge is provided. The goal is to expand knowledge of the basics of Islam, Islamic history, and Seerah of the Prophet Muhammad (peace be upon him).
CLICK HERE to see the curriculum outline
Location
All classes will be held at the ICNA Resource center
3442 93 Street. Edmonton, Alberta T6E 6A4  
School Timing
The school timing will be
Saturday
12:00 am to 4:00 pm (4 hours)
Sunday
12:00 pm to 2:00 pm (2 hours)  
Fees
$50/month fees plus books cost for each child